Why work here
DuskRise is moving forward at supersonic speed, leveraging on the collective impact of ideas and the power of execution. We create a climate of inclusivity, where our differences allow us to bring new perspectives to the table, contributing to a common global goal and fostering uniqueness.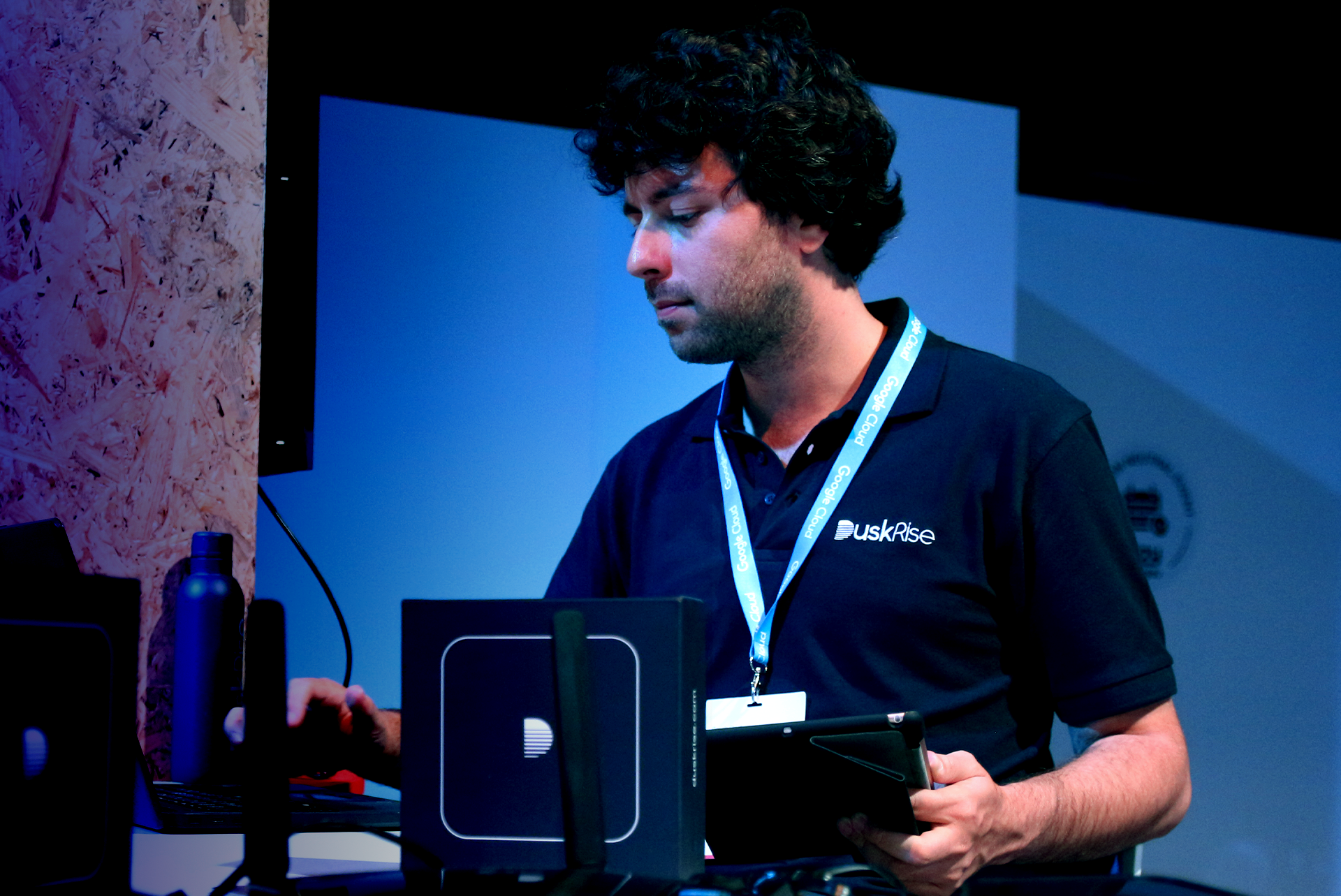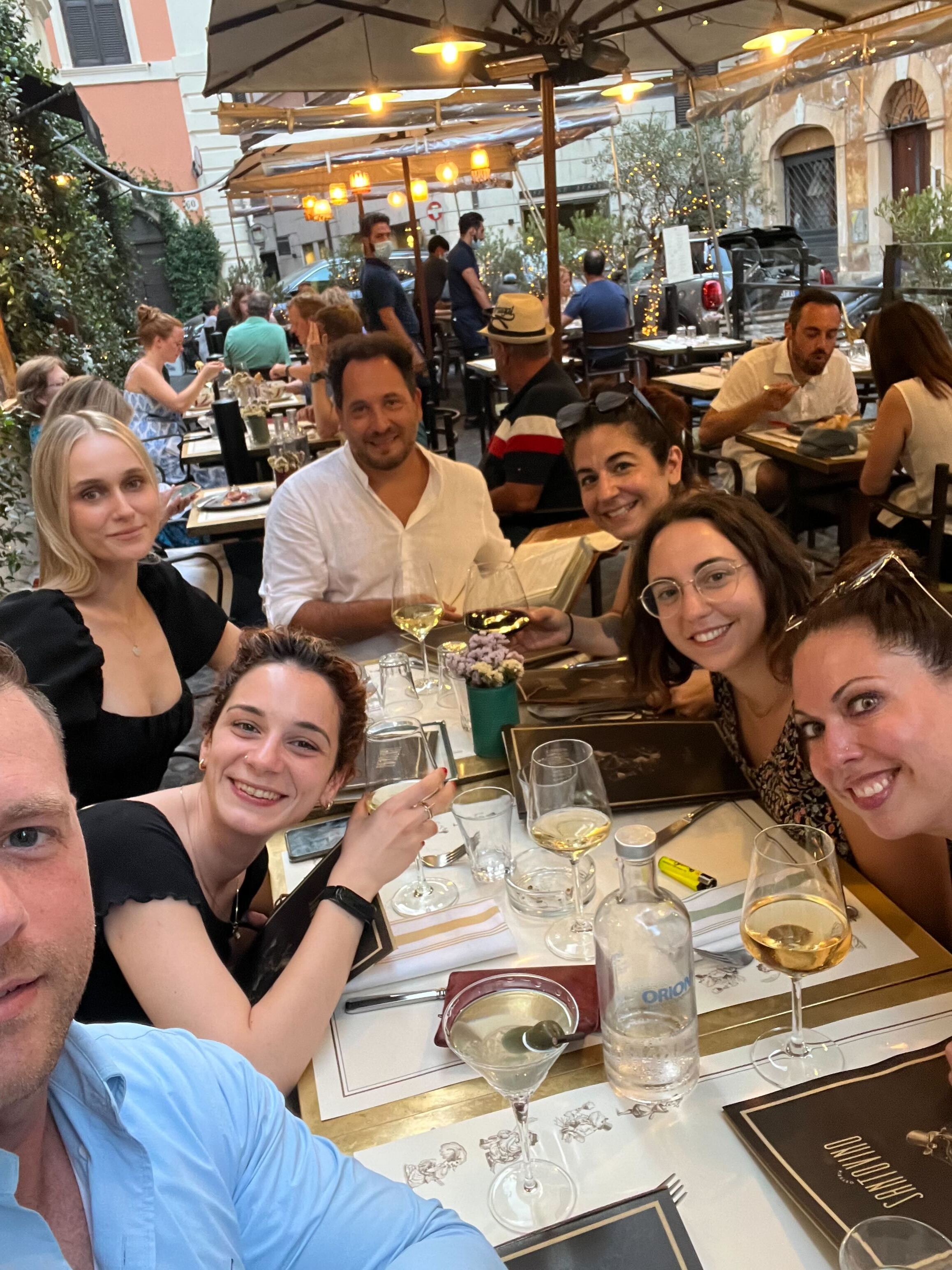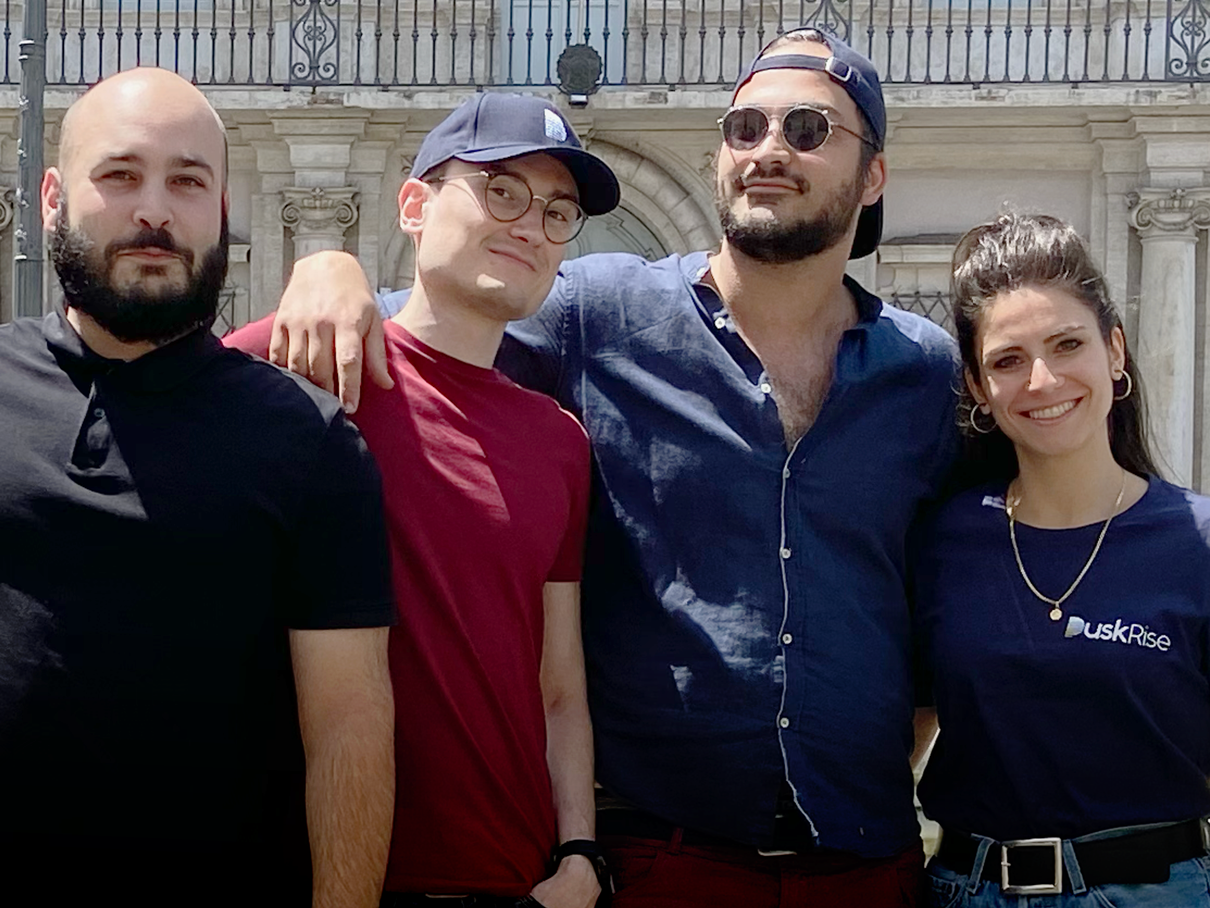 Ready for a challenge?
Becoming a DuskRiser is a unique opportunity for top-notch players to take their game to the next level and collectively build the future of cybersecurity. We don't just look for seasoned professionals but rather for those who share our values and are ready to join us on a once-in-a-lifetime adventure.
View open positions
Employee testimonial
"Innovative, sleek, energetic, and unique," these are the words that characterize DuskRise for our Talent Acquisition Partner Dominique Luke. By being herself and showing real passion for her job, Dominique acts like a magnet for top-tier talent in the cybersecurity space.
DuskRisers in Action
In 2022, our global team from New York, Boston, Denver and Rome gathered for a magical offsite event in the heart of Tuscany.
Become a part of the team to join us on the next offsite! #DreamDareDuskRise
DuskRise Benefits
DuskRisers are the ones that make all the magic happen here. We have created an amazing benefits package to empower our employees in all global locations and let them know how much we value and appreciate their hard work and contribution.
Health Insurance
🇺🇸
Our employees' health is fundamental to us. This is why we've made sure that medical, dental, and vision coverage is available for all new DuskRisers upon start.
401(k) Plan
🇺🇸
In addition to competitive salary, we offer a 401(k) matching the amount contributed by DuskRisers. The match is 100% up to 6% of your compensation.
Company-Sponsored Insurance
We offer access to a highly discounted comprehensive life, AD&D, and disability coverage to ensure wellbeing.
Equity Plan
We want to share our success with everyone who is helping DuskRise grow and expand. Our equity packages are the least we can do to say "thank you".
HSA/FSA
We contribute to our employees' financial security, enabling eligible DuskRisers to make pretax contribution up to established federal limits for qualifying health care expenses.
DuskRiseCares
We want to back the strong vision of our people regarding social impact and responsibility. Through the DuskRiseCares charity initiative, DuskRisers can give back and create opportunities for the less privileged.
Career Growth Enablement
We enable DuskRisers to pursue cross-functional assignments, as well as opportunities to travel to and work in all our international locations.
Career Development
We value our people and want to help them grow and develop new skills and competencies. Courses, trainings, participation to conferences and seminars are just some of the tools we use to achieve this.
Hybrid / Remote Friendly
We support the idea of a healthy work-life balance and enable our people to work from home, our global office locations, or anywhere else in the world. We also make sure that all DuskRisers have a secure connection powered by our solution when working remotely.
Current Openings
No matter which of our global locations or teams you choose, you will join a community that creates robust and beautiful solutions to establish the protection of information as a fundamental human right.
Didn't see your dream job? Send your resume to jobs@duskrise.com.